MEDITOP produces solid pharmaceutical forms (tablets, film-coated tablets, capsules, granules) on site.
The staff has extensive experience in the production of solid phase pharmaceuticals.
Our versatile equipment and well-trained professionals allow us to fulfil a variety of orders with relative ease and flexible deadlines. All our products are manufactured in state-of-the-art facilities and with modern equipment. Systems in compliance with current GMP ensure that our products meet the most stringent regulatory requirements.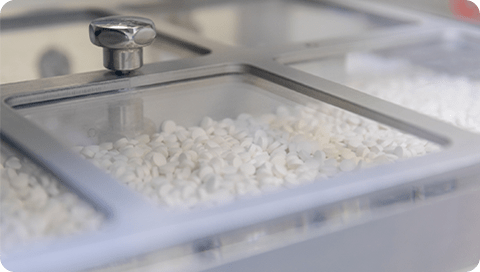 CONTRACT MANUFACTURING
MEDITOP Pharmaceuticals Ltd. is a contract manufacturer of solid phase pharmaceutical forms (granules, powders, pellets, hard capsules, tablets, film-coated tablets) and their packaging. Modern, high-performance equipment and well-trained professionals enable us to meet various orders in a fast turnaround time, with flexibility and outstanding quality. Closed system kneading and fluidisation drying equipment is available for the production of granules, and continuous film coating equipment with short coating times (10-15 minutes) is available for the coating of tablets. The fluidisation dryer can also be used for granulation and pellet coating.  In our modern packaging plant we can flexibly handle and fulfill any packaging task: blistering, cartoning, bagging, counting into bottles, jars, repackaging, serializing, aggregating. Our GMP-compliant environment ensures that our products meet the most stringent regulatory requirements.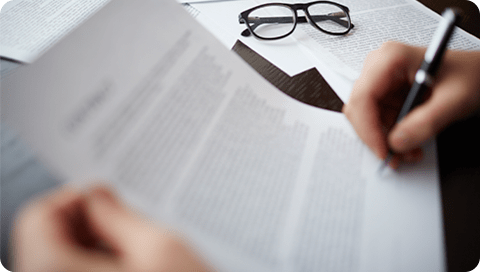 REGISTRATION, OFFICIAL SERVICES
The registration activities of MEDITOP Pharmaceuticals Ltd. include the development of registration strategies for proprietary medicinal products and the registration of contract partners' medicinal products, as well as regulatory approvals in the European Union and in many countries around the world.
The activity spans the entire life cycle of a medicinal product, ensuring the preparation of marketing authorisation applications, the compilation of supporting documentation, the coordination and supervision of registration processes, regulatory communication and the monitoring of life-cycle changes in accordance with regulatory and directive requirements.
We have achieved significant success in the registration of our medicines in the European Union and beyond through our professional, competent and knowledgeable work.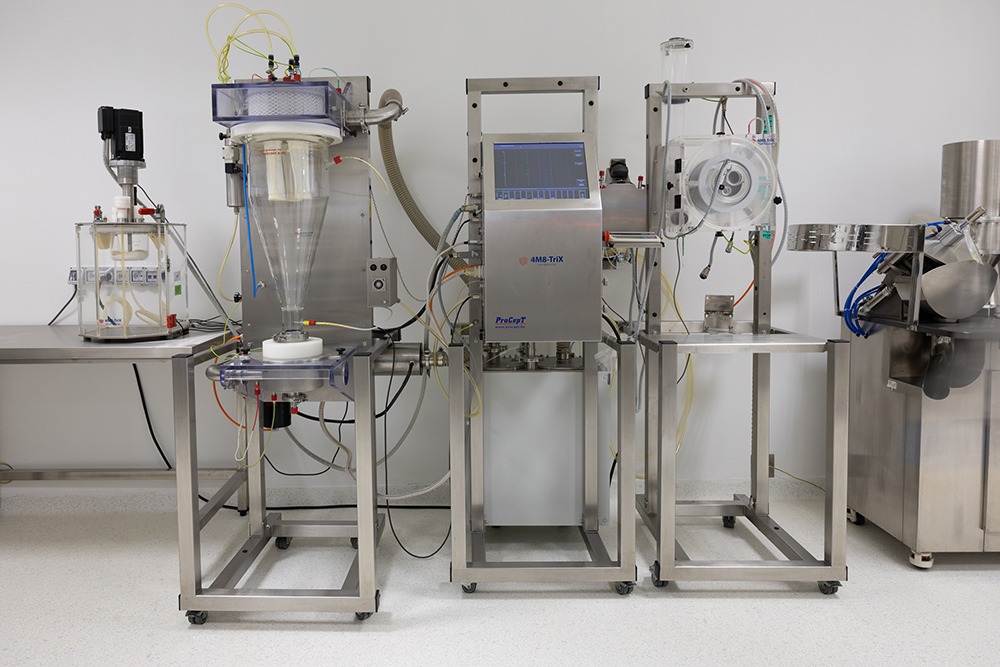 RESEARCH AND DEVELOPMENT COOPERATION
MEDITOP Pharmaceuticals Ltd., in addition to its own development projects, also carries out contract development work for the production of generic, super-generic and originator products.
These tasks range from sourcing the right quality active ingredients to developing the formulation and manufacturing technology of the pharmaceutical forms, manufacturing and packaging of clinical trial samples, conducting and evaluating human bioequivalence testing and clinical trials, and preparing registration documentation.
In addition to the development of medicinal products, it will also undertake contract development of dietary supplements and specialised therapeutic food products, up to the stage of compilation of the notification dossier.
These tasks will be carried out using methods and equipment used in the company's own development work, such as continuous film coating, fluidisation pellet coating, pellet encapsulation, with the aim of ensuring that MEDITOP Pharmaceuticals Ltd. can manufacture the products for at least five years after development.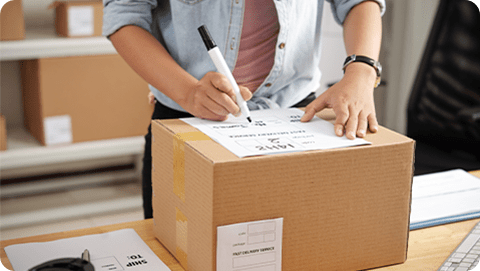 INVESTIGATIONAL MEDICINAL
PRODUCTS PRODUCTION AND
PACKAGING OF TEST PRODUCTS, DISTRIBUTION
The company's manufacturing license covers the manufacture, packaging, including randomized double-blind packaging, and delivery to the site of solid dosage forms (tablets, film-coated tablets, hard capsules) for human phase clinical trials and bioequivalence studies. Significant experience in the development and manufacture of generic and placebo reference products, the development and manufacture of human Phase I study samples for originator compounds, and the development and manufacture of multi-agent combination products. The packaging and release of clinical samples for clinical trials - QP proofing - in most cases with a unique randomisation code, and their transport to the trial site and formal transfer are also part of the process.